Quality Tenant Improvement Contractor
We believe that our work approach throughout a project should reflect the pride in our work as much as the finished product.
Careful scheduling, a CLEAN job site and positive attitudes are hallmarks of our work.
Tenant Improvement projects require a specialized contractor with the right attitude and work processes to meet the needs of the tenant, building landlord and neighbors (including those above and below.)  Most "do-everything" contractors fail when constrained with difficult work hours, limited staging and elevator/stair access issues.  Regardless of who the client is, Carroll Construction takes care of all parties to the project.  Just ask any new tenant in the building where the contractor has worn out any goodwill or welcome during the process of construction and they will tell you this can set the tone for either a very positive or very negative experience in that space.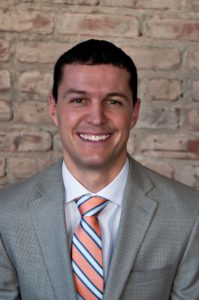 Aaron grew up in the construction industry.  He started cleaning tools and working under experienced tradesmen at the age of 16.  He gradually worked up in responsibility to run a storm-water piping and excavation crew while in high school.  After graduating from high school Aaron worked hands-on construction jobs to put himself through college gaining experience in; earthwork,directional drilling, conrete and rebar placement, process piping, metal framing, steel structures and electrical systems.  After graduating Magna-Cum-Laude with degrees in Finance and Economics he worked as a project manager/estimator for a Seattle-based construction firm primarily responsible for tenant-improvement projects.  After several years in Seattle, Aaron and his family moved to Boise as a Construction Manager for Hawkins Companies.  While at Hawkins Companies, Aaron managed the construction of multiple commercial and retail projects with a value of over $100 million across the northwest region.  Moving on from Hawkins Companies he was the Director of Real Estate Development for a national development firm building schools all across the western US with project Values of $200 million.
Aaron started Carroll Construction to fill a need in Boise for a quality, specialized tenant improvement focused contractor.  Having traveled for work extensively over the last decade, Aaron is enjoying developing stronger local contacts and staying involved in a more intimate manner with his family.